Child and Internet Safety
In this section of our website, you will learn how to stay safe on-line in our e-safety section. We hope that you enjoy using the Internet, and have fun but please remember to use the Internet safely and make sure that your parents know which websites you are visiting.
Below are some safety guidelines for both Children and Parents to follow:
Engaging Families In Online Safety
Why do some parents not engage with online safety?
Concerns about insufficient computer skills or a limited understanding about the online environment can be off-putting and sometimes frightening for parents/carers. Many parents believe that their children know more about the internet and technology than they do, and this can sometimes be a difficult issue to overcome. It is important to remind parents that online safety is more about parenting and communication skills than technology.
Alternatively, some families may think they already do enough to protect their children by banning certain games or sites and installing filters or antivirus software onto home devices. Unfortunately, this approach does not acknowledge that children could access the internet elsewhere or may intentionally bypass systems without parent's knowledge.
Banning and blocking is not the answer. When working with parents, try to highlight the importance of maintaining open discussions and empowering children to make safer and more sensible choices online.
For further information on guidance for educational Internet settings please click on the link below:
Engaging Families in Online Safety - Guidance for Educational Settings
Be Safe Online Posters
E-safety for Infants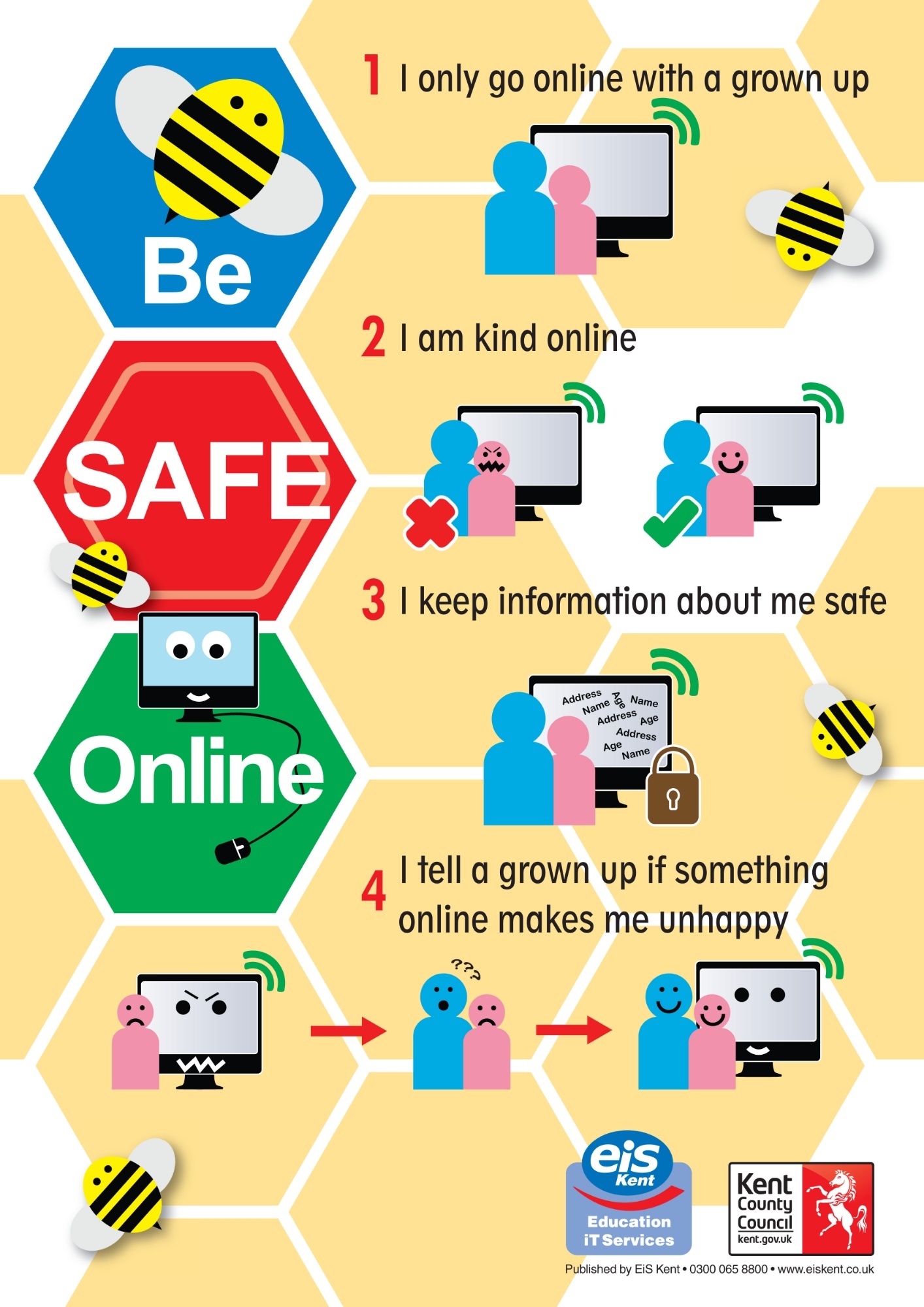 E-safety for Juniors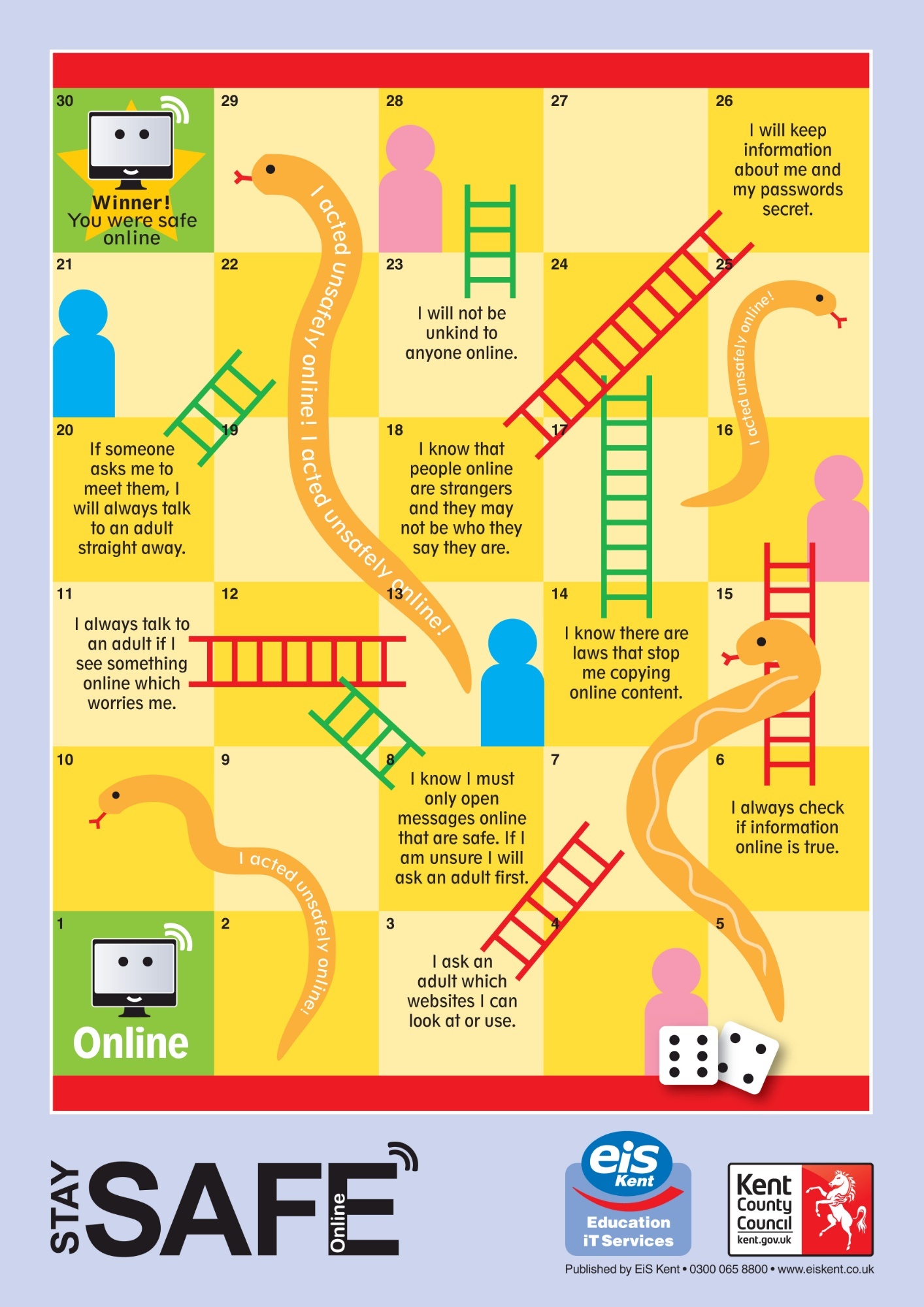 Useful Websites