Parent Pay
ParentPay offers you the freedom to make payments whenever and wherever you like, safe in the knowledge that the technology used has the highest internet security available. You have a secure online account, with a unique user ID and password. You can change these to something you will easily remember and merge accounts of 2 or more children.
Making a payment is easy and simple. ParentPay holds an electronic record of your payments to view at a later date. No card details are stored in any part of the system. You can make online payments for school meals straight away.
Click on the Parent Pay Icon below and enter your username and password today.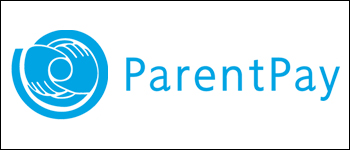 If you wish to retrieve funds from your Parent Pay account please follow the instructions by clicking here.
If you require any further assistance then please contact the school.